During my time as Freelance Lead UI at tesa, a visionary design study was created to provide user-centered business digital communication. The tesa vision, a UX design study based on systematic global user research is mainly presenting my work.
Role
Design Lead, User Interface Design, Web Design, Mobile Design, Prototyping, Motion Design, Design System
Team
Interdiscplinary Team from Strategy, Concept, Design and Development
Brand strategy & user research
Tesa is a company with more than 100 years of tradition. Today the company is a highly modern and globally operating business. Creating a visionary brand strategy, we set up a global user research to communicate with business units and consumers. We incorporated these values and insights into the visionary UX design study. Working with tesa brand, we pushed identity into a digital language to create a new experience.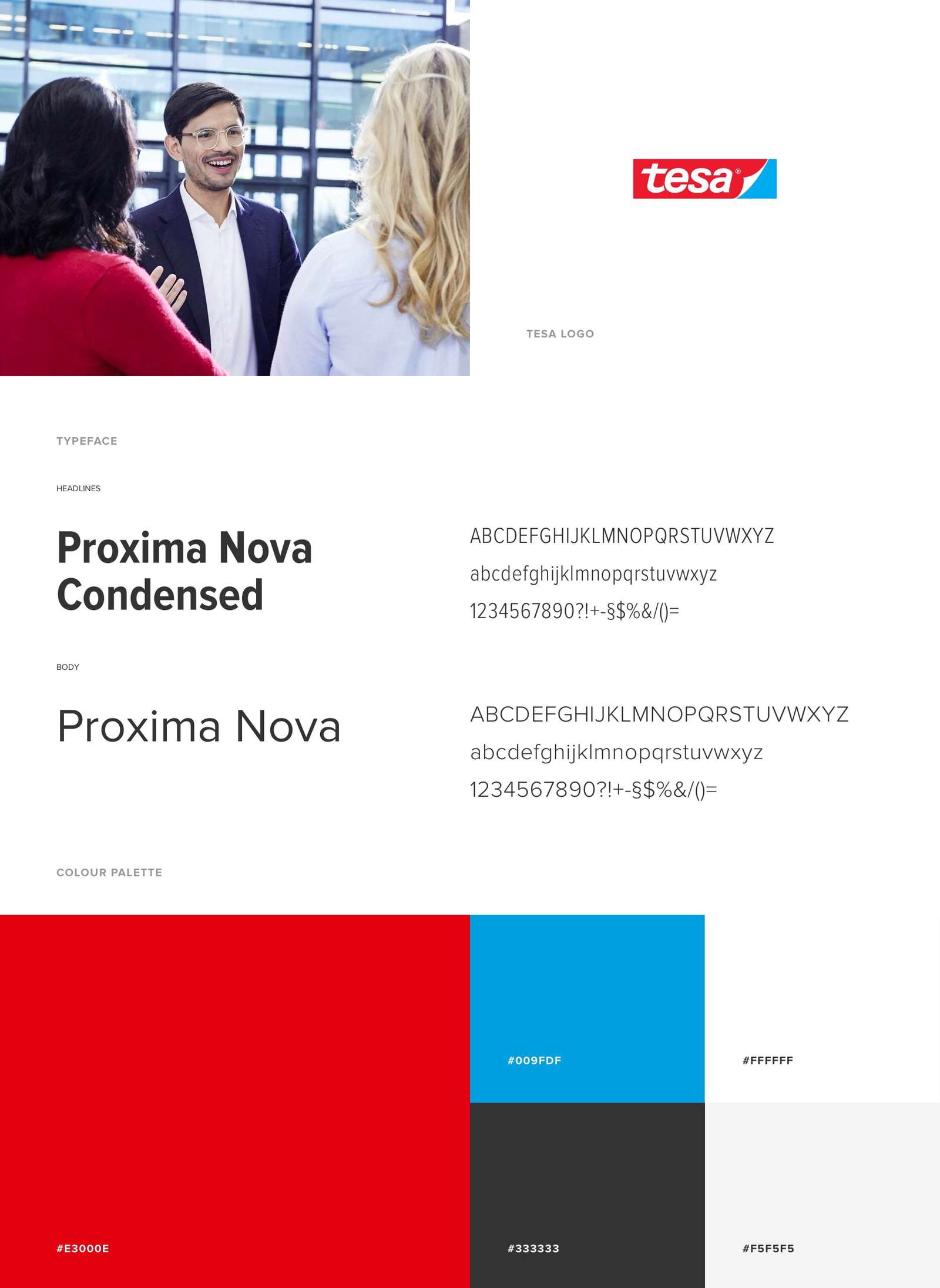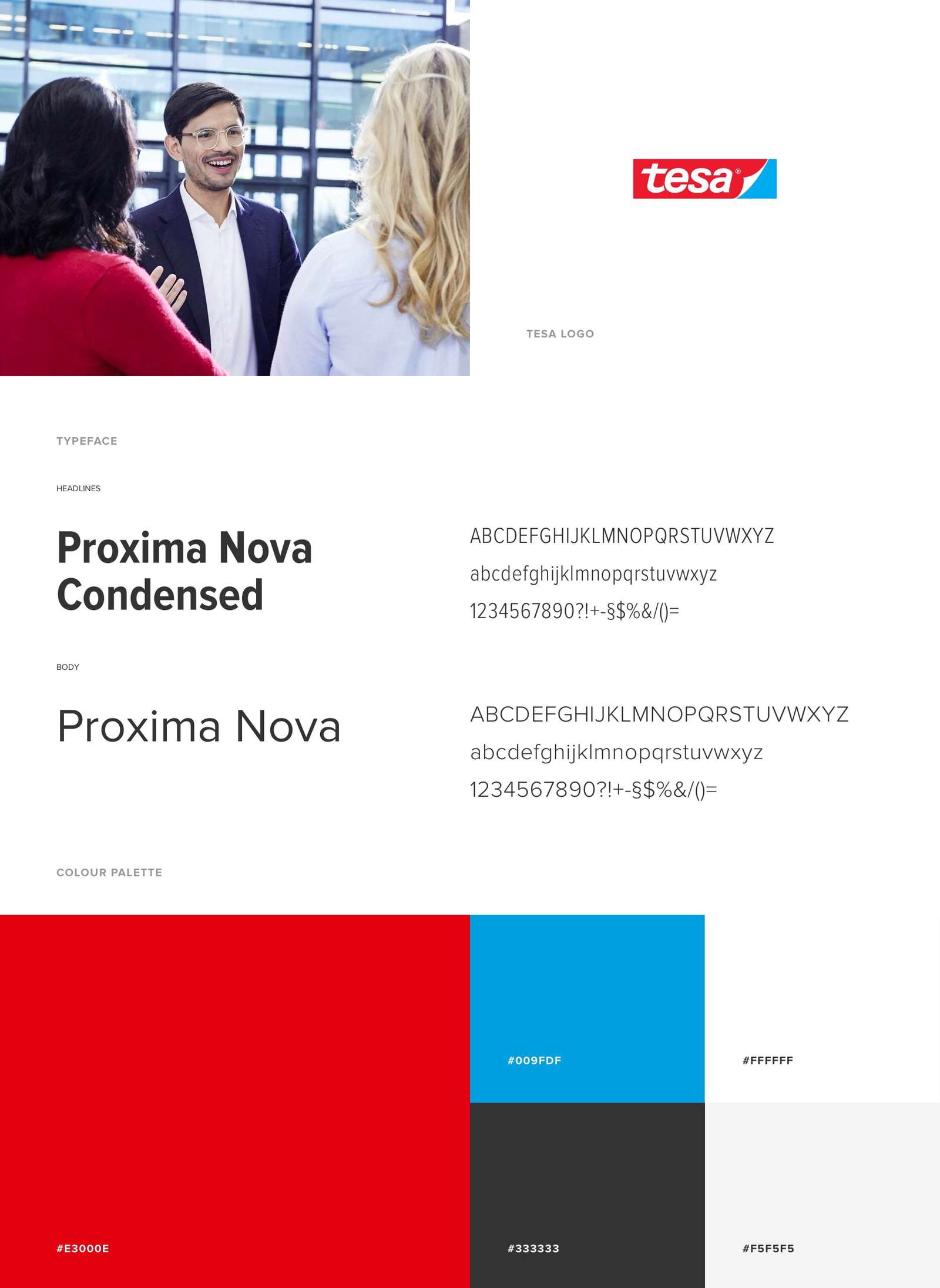 While working with Design Principles,

we are pushing the tesa case study

and aligning our UX design standards with it.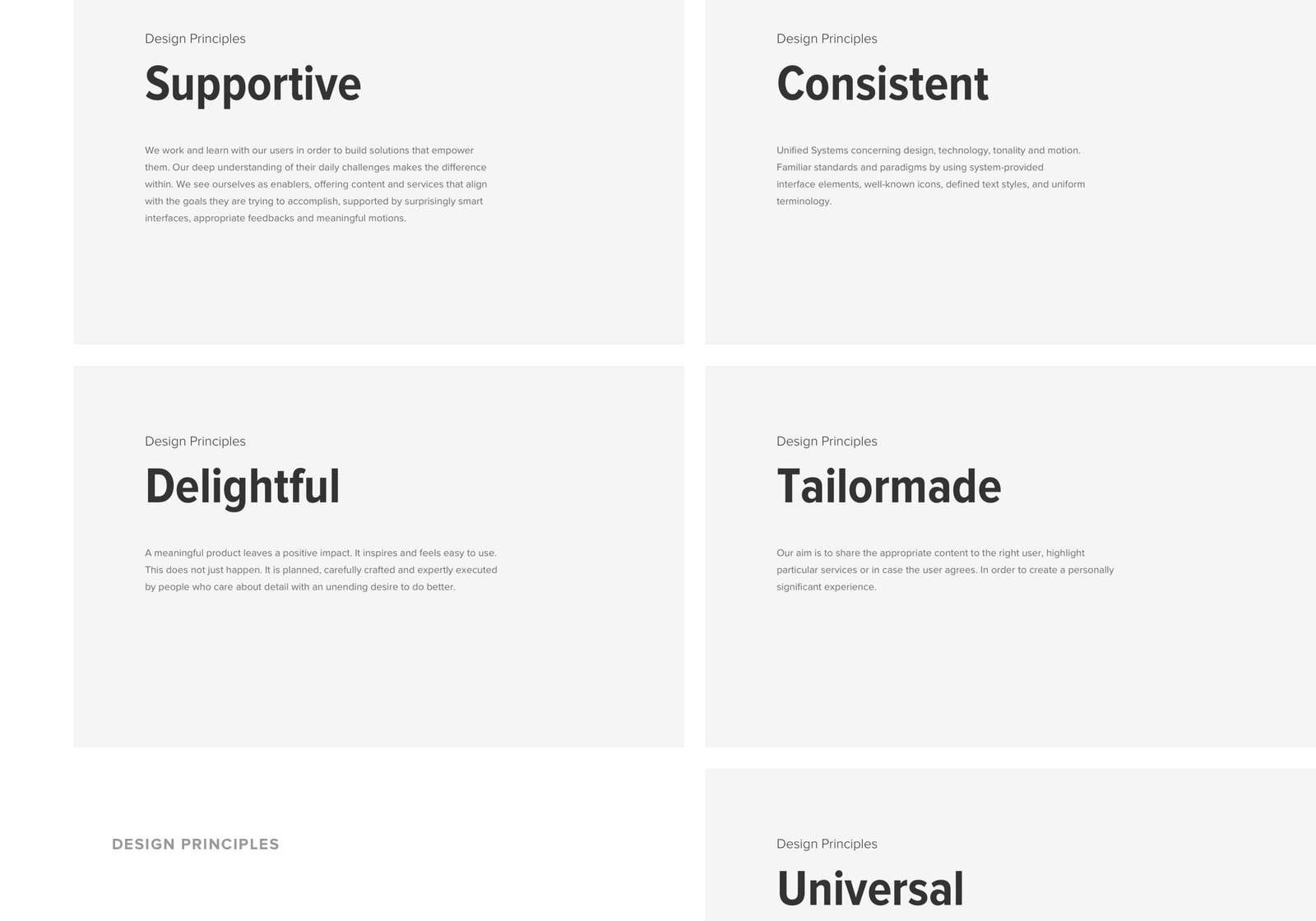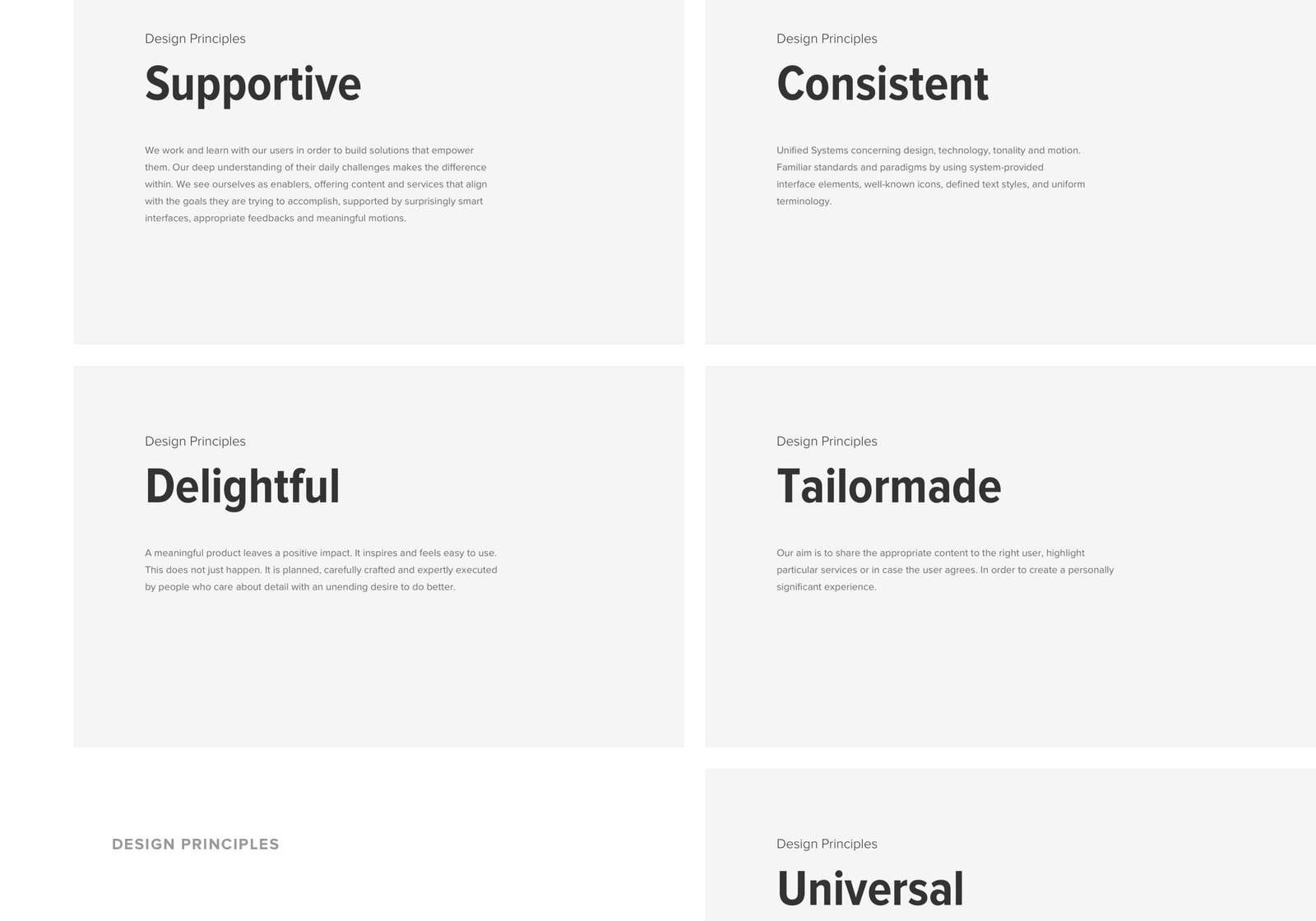 Tesa promises high-quality products with perfect results and excellent services for customers. The fundamental user research and insights development drives the idea of a visionary UX design study. This visionary web experience is a new digital communication for tesa to drive profession, knowledge, collaborations and intellectual sharing.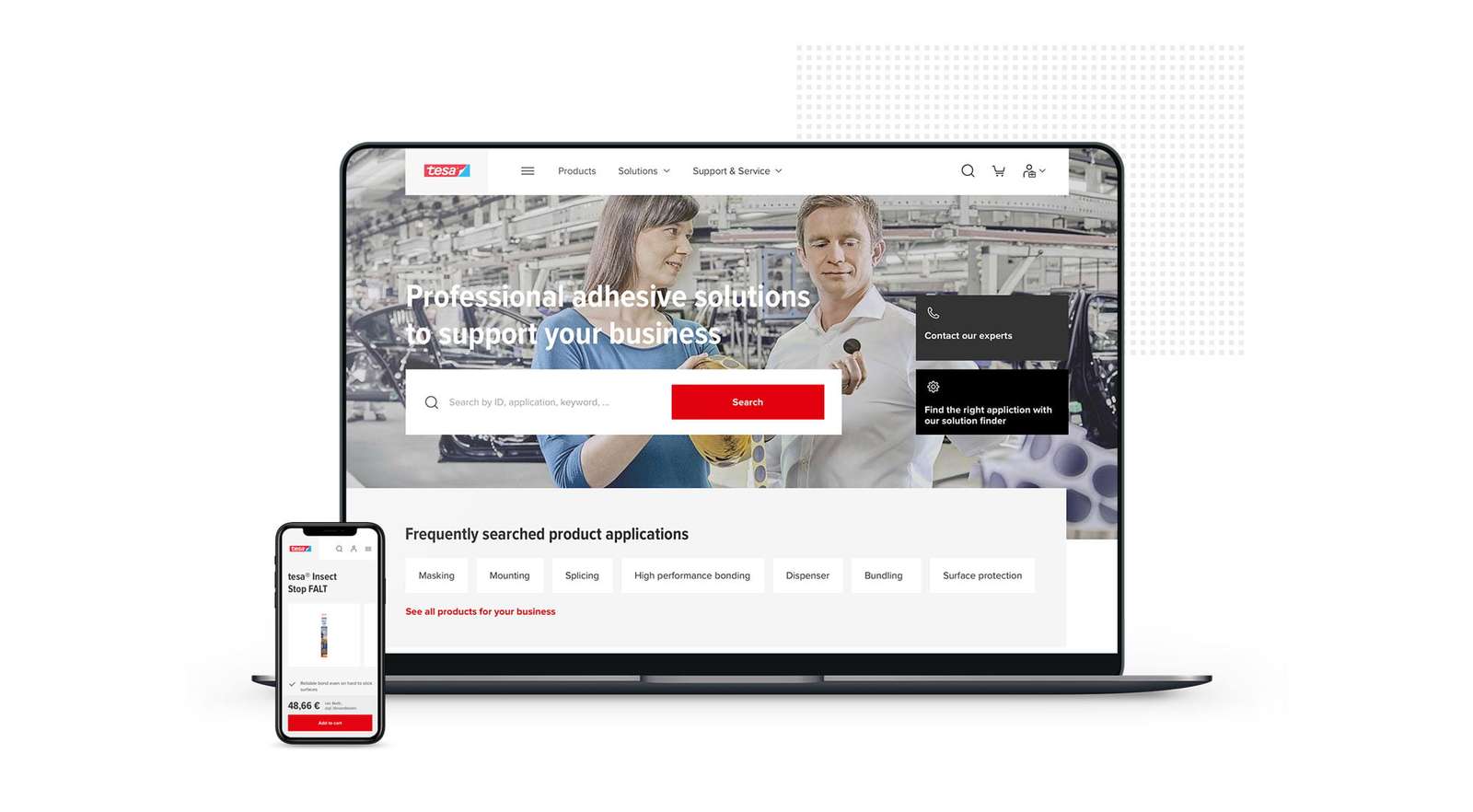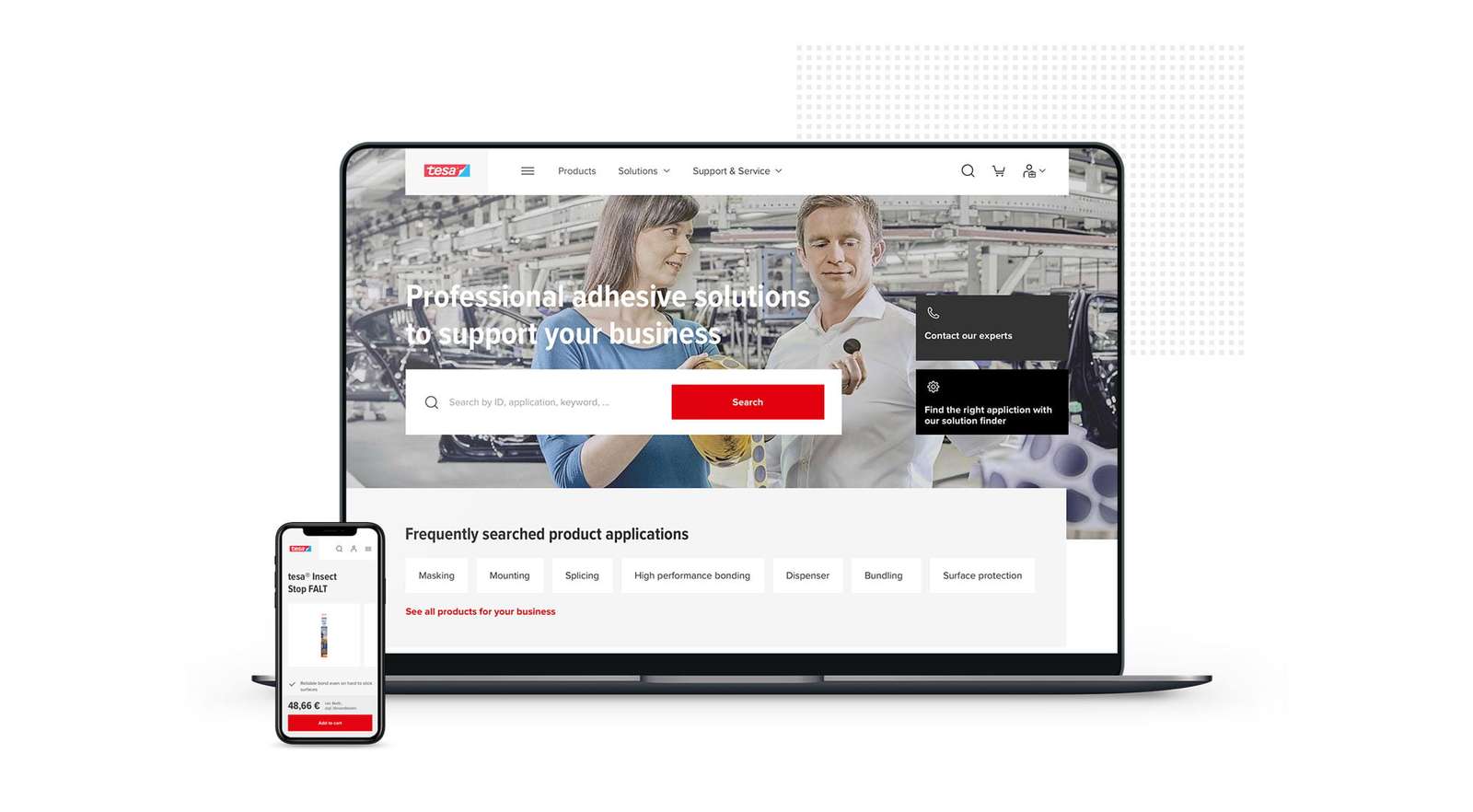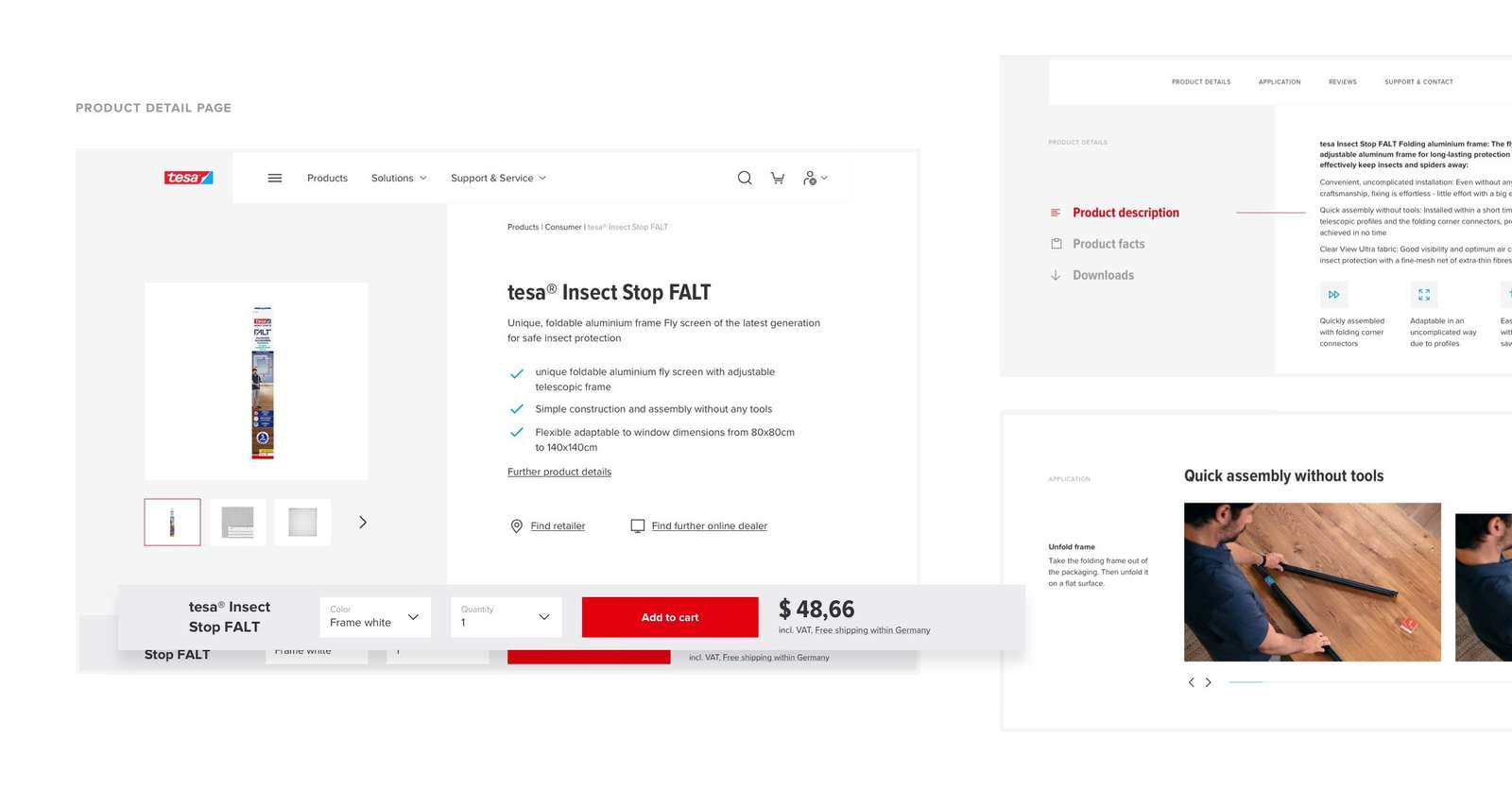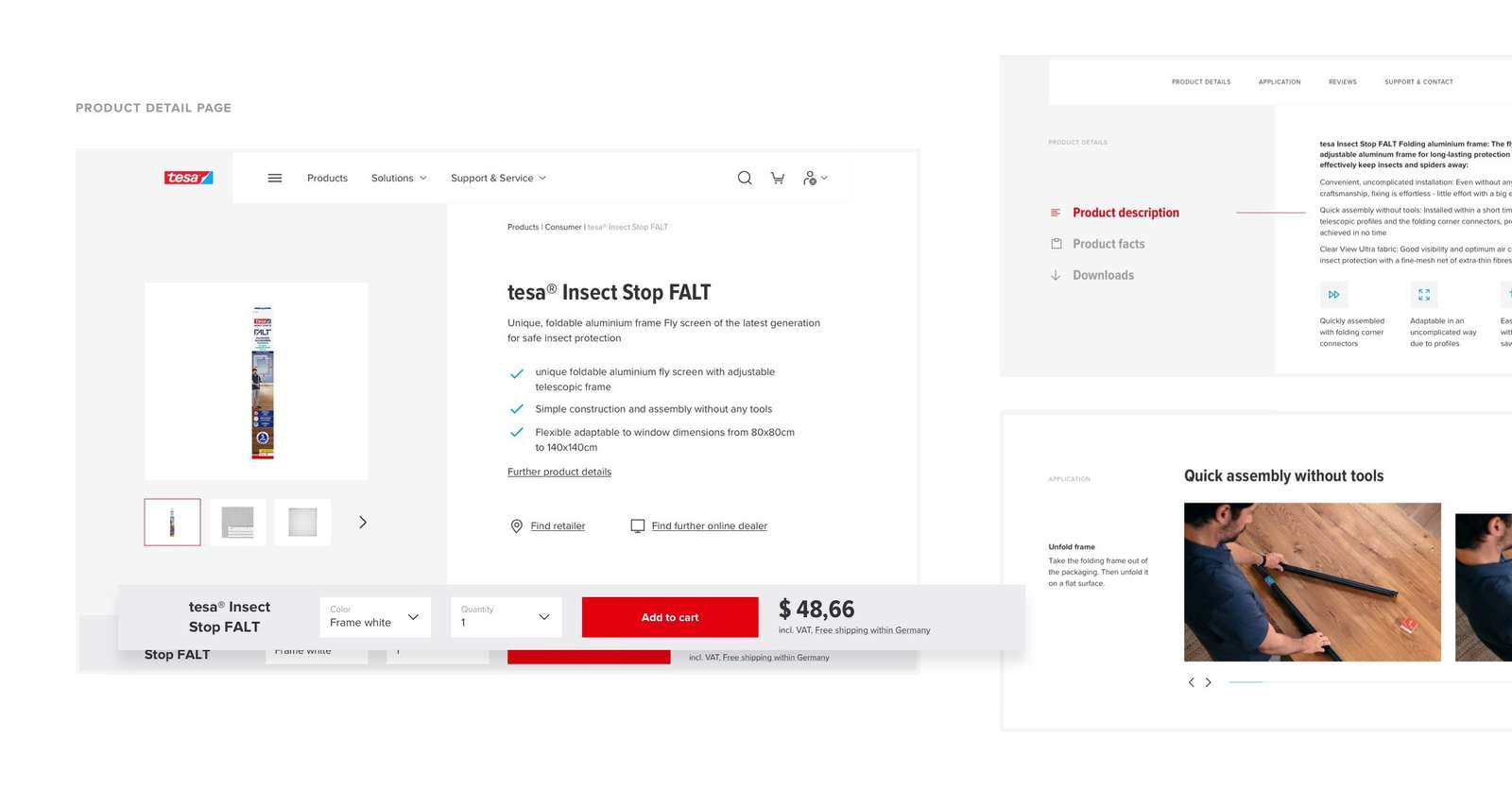 We pushed the idea of human and ecologically user interfaces: An interpretation of tesa-shapes, user-centered design, a confident use of information, strong visual imagery and a modern look presenting tesa digitally and keeping the position of the global brand. The design language is expressed in balanced asymmetry and brand-colorful surfaces, completed with a confident use of whitespace and typography.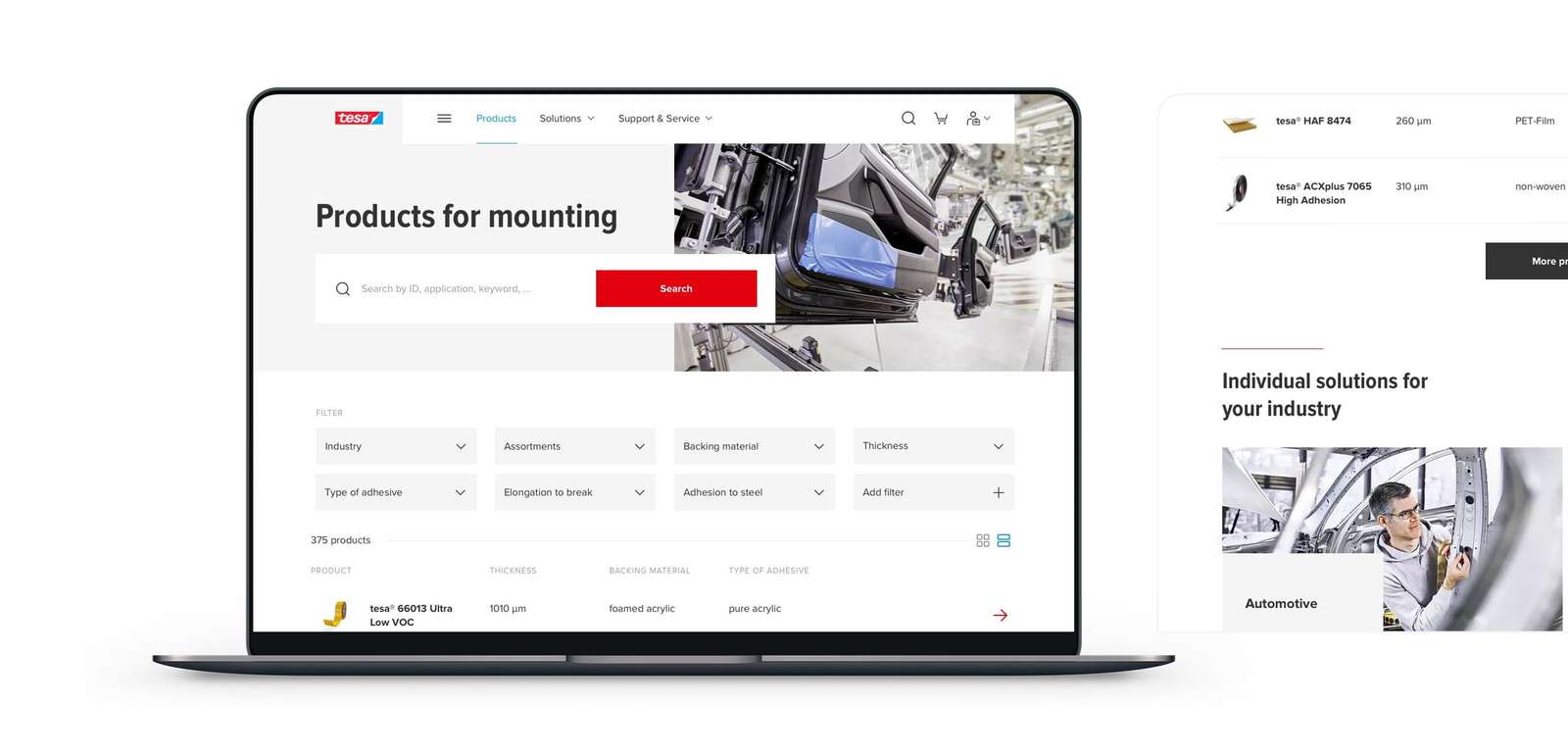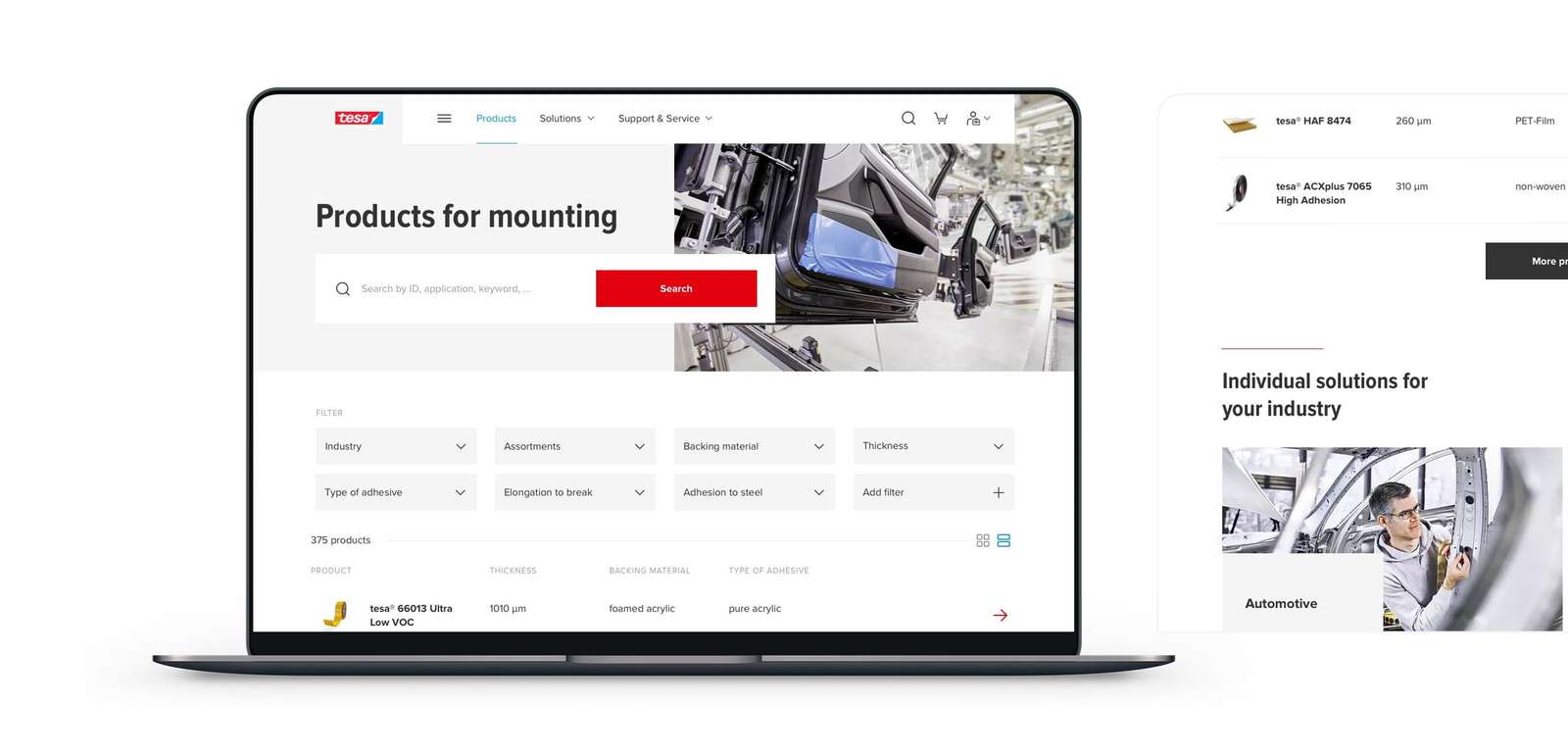 The web and mobile applications have received

very positive feedback from the client

and the community.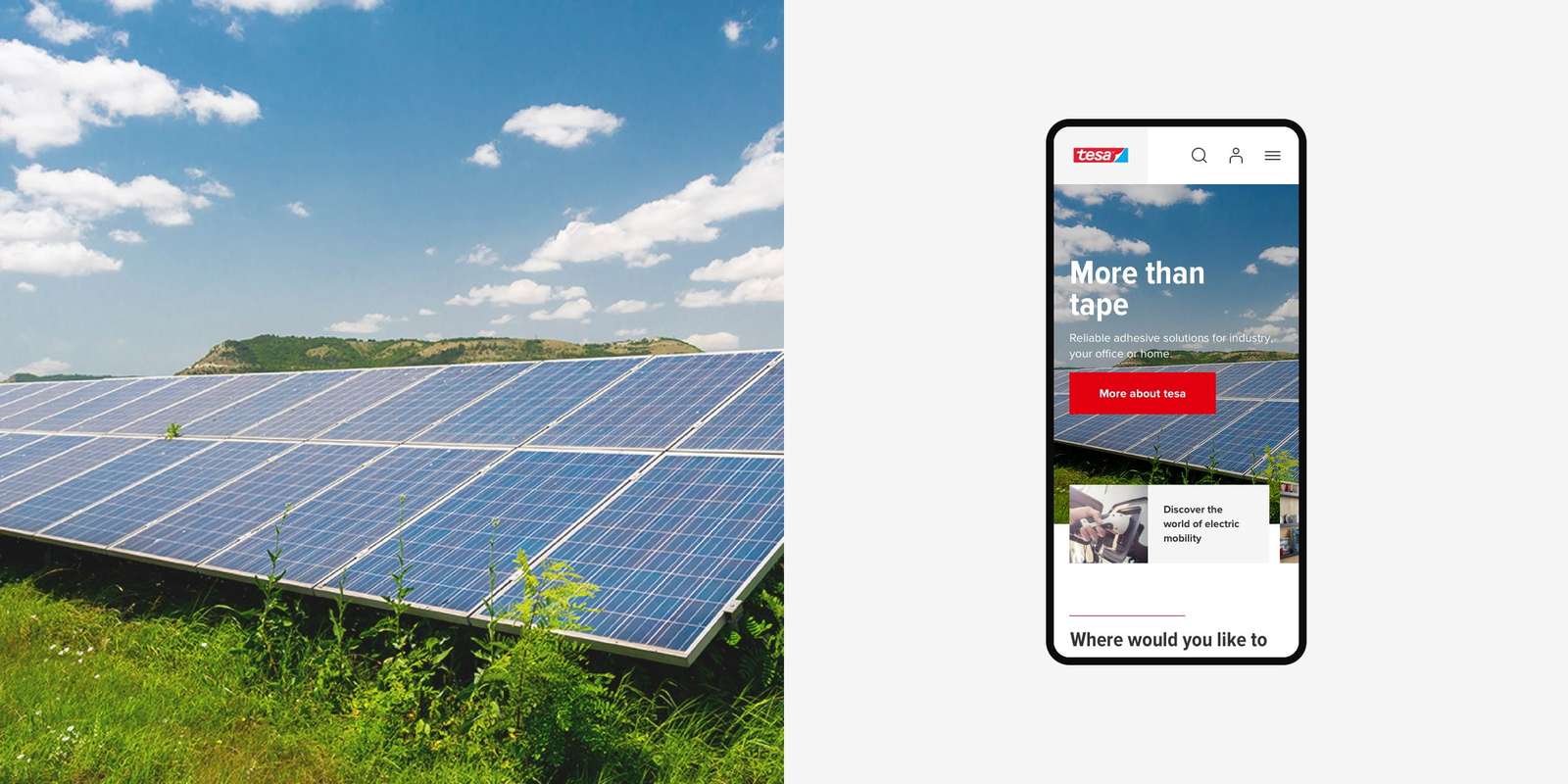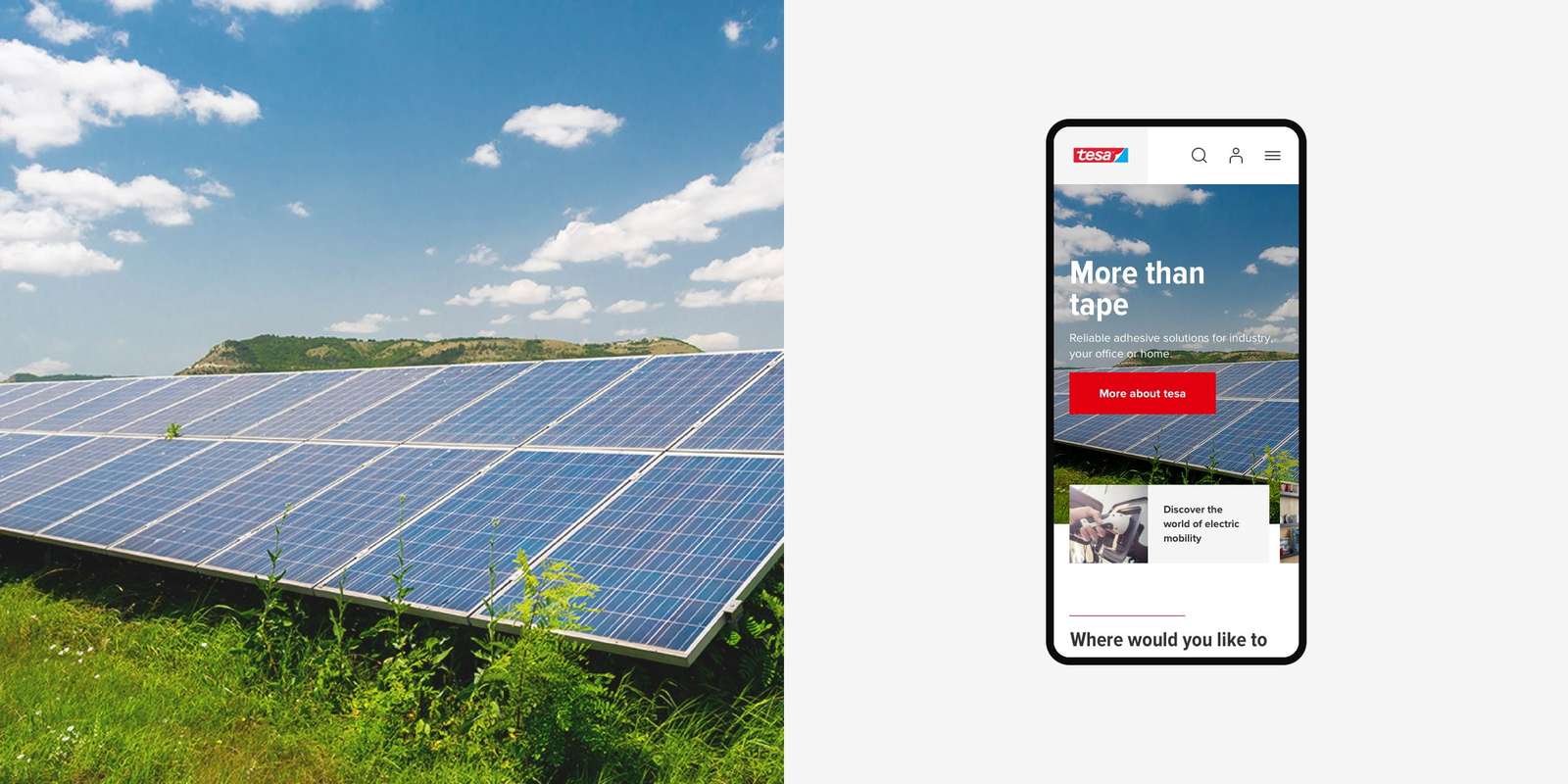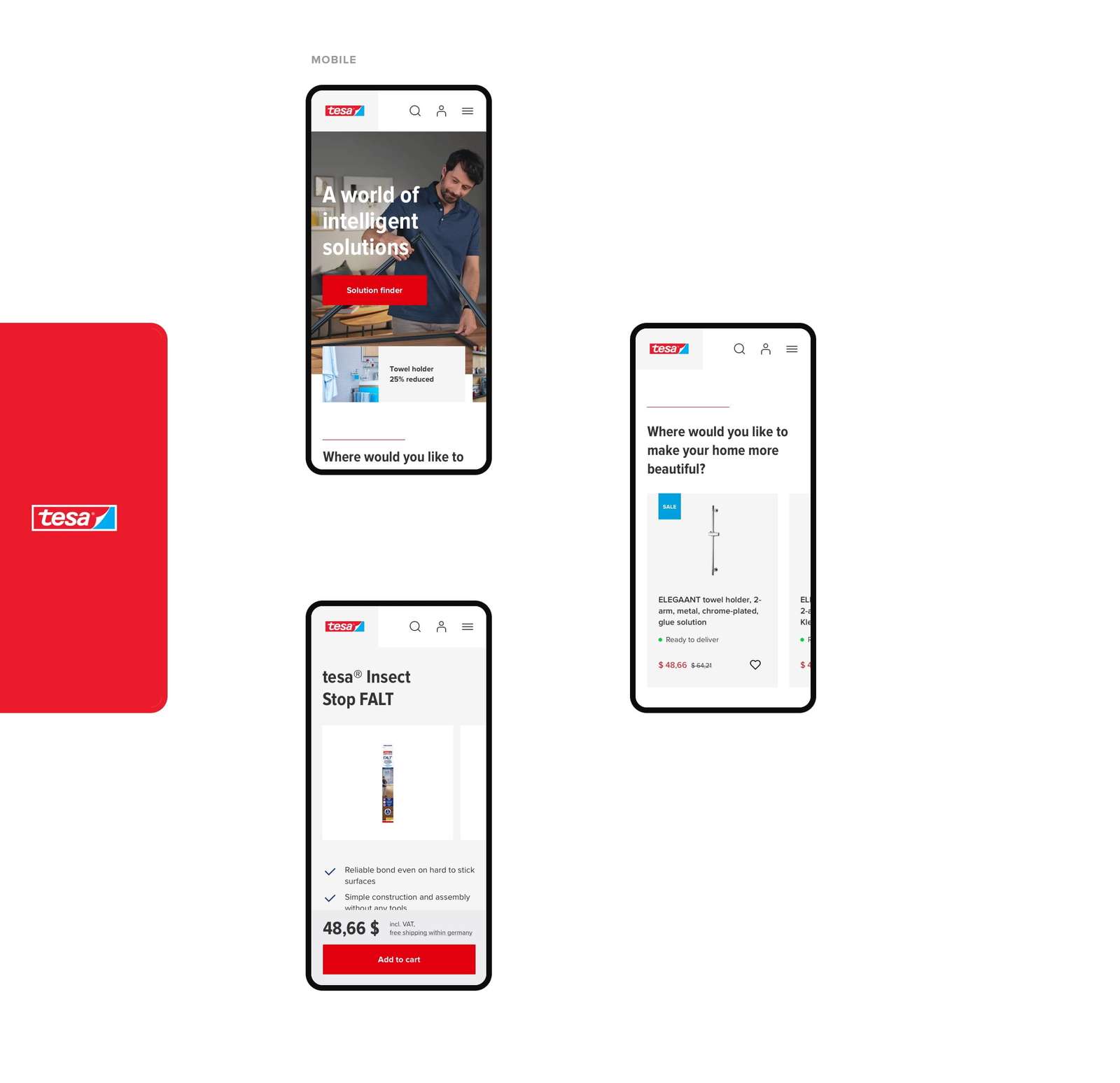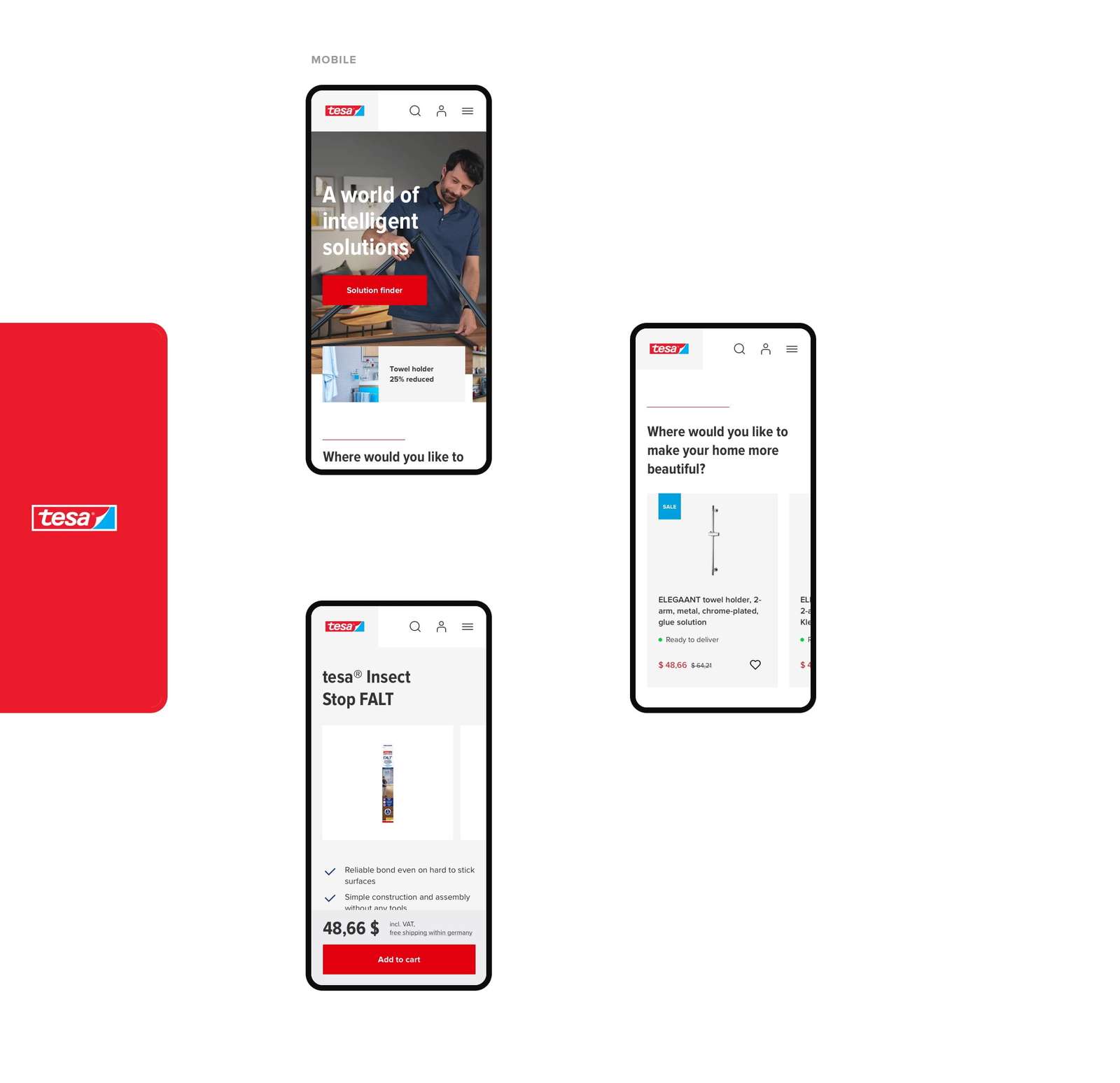 Establishing a global design system
Since tesa operates all over the world - cultural sensitivity to visual identity was a top priority. With tesa's growth and new direction, we created a design system that is efficient to use, flexible across applications,and able to feature localized content in a globally consistent way. These guidelines cover different elements like color, typography, iconography, components, patterns and tone of voice.